PeakXD is a cookie cutter free zone. We listen to your needs and tailor our services and approach to suit your time and budget. Every one of our projects and clients is different and we can help you regardless of your budget. We do this with passion, integrity and rigour with a commitment to quality and collaboration.
Our work
We conduct user research, UX design and usability testing for responsive websites, portals, mobile apps, intranets and complex web applications for clients across a broad spectrum of industries and services.
Our team
We are experienced, knowledgeable, passionate and just a little bit silly. We always act with our client's and their customer's interests in mind, backed by years of UX experience.
Our clients
We work with anyone who wants to listen to their customers. Our clients have come from government, universities, the finance sector, tourism and travel and in all shapes and sizes.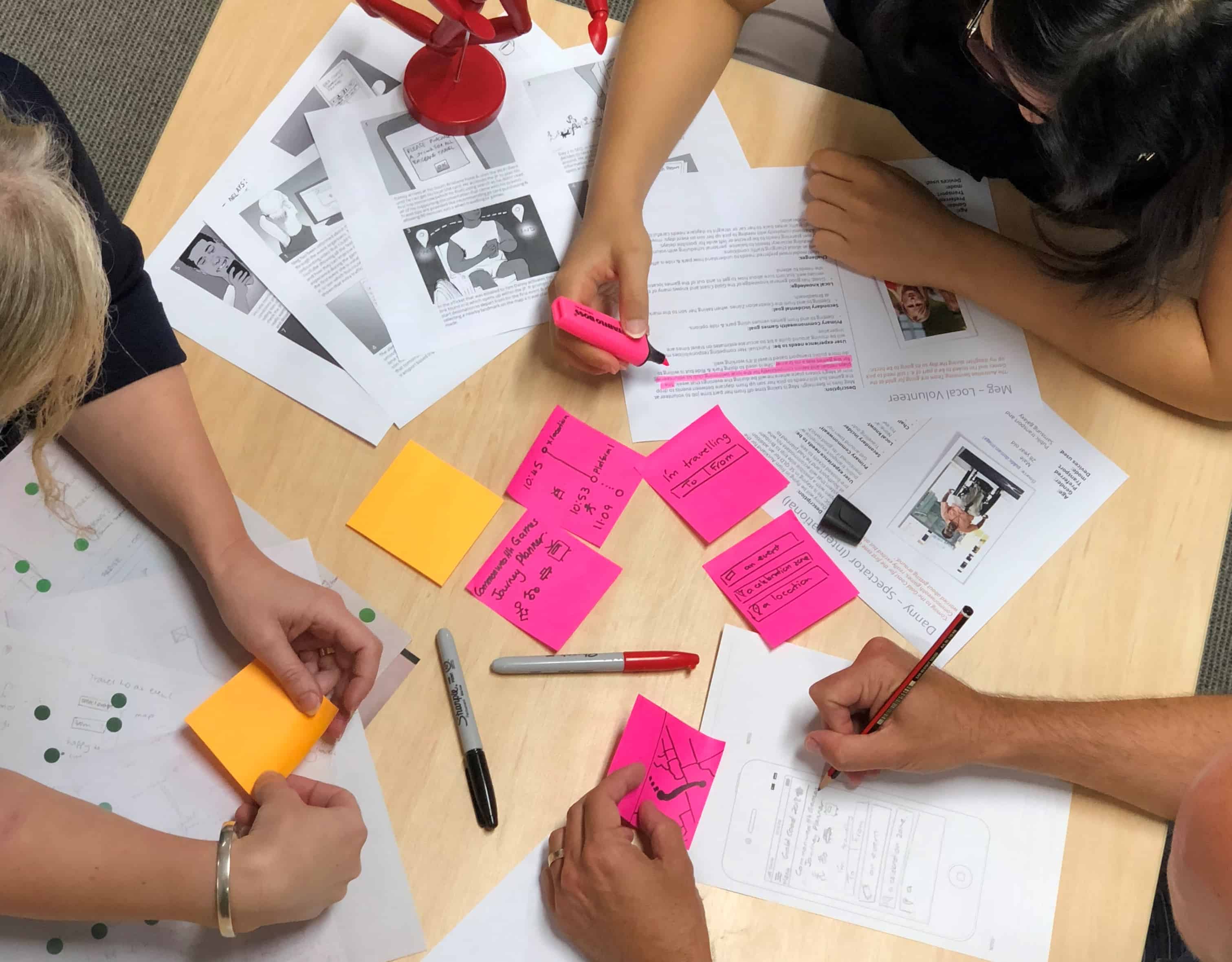 What we do
PeakXD is a Brisbane based experience design consultancy.
We work with organisations to help them achieve their business goals by facilitating the development of highly usable and engaging user experiences.
We provide services throughout Australia, however, some services can also be provided to international clients.
PeakXD is New South Wales and Queensland government accredited (CCIQ QAssure 12182 and GITC V5 Q-3106).
Government panels and accreditations
How we work
With users/customers Your users and customers are central to creating a great experience. Every client, website and system is different so we rarely take on a project if we can't engage with your users.
We work collaboratively We can work independently and produce deliverables if required, but our preference is to work collaboratively with our clients. We help you understand your customers but only you understand your business. We work hard to engage your business stakeholders and customers and bring them on the journey.
We listen and tailor our approach We take the time to sit down with you and understand what your needs are and design the best approach to get you the best bang for your buck.
We work flexibly We know that our clients have different ways of working and we want to accommodate this. We have a range of pricing and engagement models that give you more flexibility when purchasing our services. This could be time-based or fixed price, working on-site or remotely.
Comments from our clients