Enterprise UX Foundations
Build the UX and CX capabilities of your team with "just in time" training for 4 to 400 people.
Online UX/CX lessons on discrete topics as on-demand training when it is needed the most.

Save your employees valuable time searching online for approaches and templates to use

Option 1: Coaching by experienced UX/CX consultants who have worked on over 591 industry projects.

Option 2: Mini half day training workshops to give your team hands-on experience on how to run UX/CX workshops
The core of the Enterprise UX Foundations is the online portal
With 10 online courses...
Introduction to user experience design

User research: planning & conducting

Documenting your research to build empathy

Co-design workshops, stakeholder engagement & prototyping

Information architecture & navigation

Interaction design

Visual design & information design

Usability evaluation

Usability testing: measuring usability

Ready set go - launch your site & system
... and a total of 78 video lessons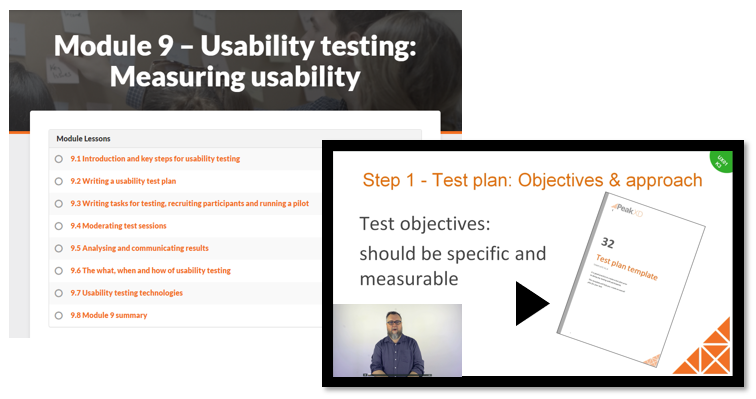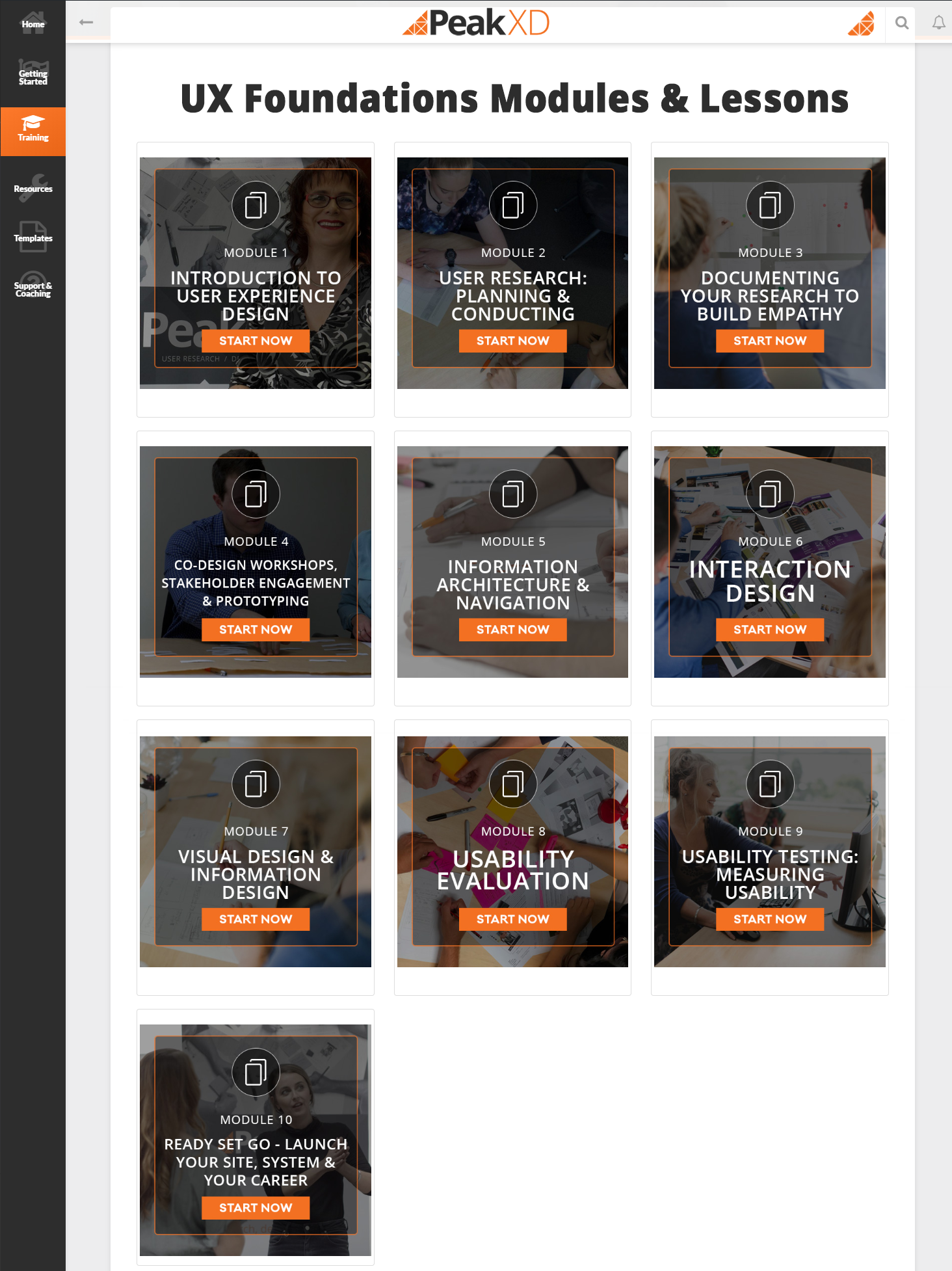 You also get 30+ UX Templates
Download digital copies of templates with video instructions on how to use them so your team can get up to speed faster
Discovery - User research
Business stakeholder interview guide
Contact centre/customer facing staff interview question guide
Customer/user interview questions guide
Persona master template & examples
Customer journey mapping template in PowerPoint and Visio
User requirements Excel sheet
Alpha – Design phase
Collaborative design workshop invite
Workshop running sheet
Instructions and PowerPoint slide pack
IA design template in Excel
Usability testing
Usability test checklist
Test plan template
Task card template
Participant forms e.g. consent form
Issues logger – for recording and collating
Datalogger (for recording task completion rates and easily creating charts)
Test report templates – PPT and Word
Half day training workshops on site
Giving your team hands-on experience on how to run UX/CX workshops
#1 Customer journey mapping & problem definition

#2 Service design: creative workshop techniques to design customer services

#3 Collaborative design: how to involve customers or stakeholders in the website design process

#4 Introduction to UX design and cost effective user research

#5 How to run ideation and collaborative design workshops and engage stakeholders
Giving your team the confidence to drive user-centred projects
Experienced trainers – Tania Lang is a widely respected usability practitioner. She understands what tools and techniques work in the real world having worked for many large organisations with limited resources.

Interactive training – We believe that participants learn by 'doing' rather than listening. Accordingly, all of our courses have hands on activities and group exercises to accompany the theoretical course components.

Government accredited – PeakXD is a Queensland Government GITC accredited business (Term Agreement Q-3061). We are also on the QLD Government ICT Services Panel.

Professional – Proud member of the User Experience Professionals' Association.